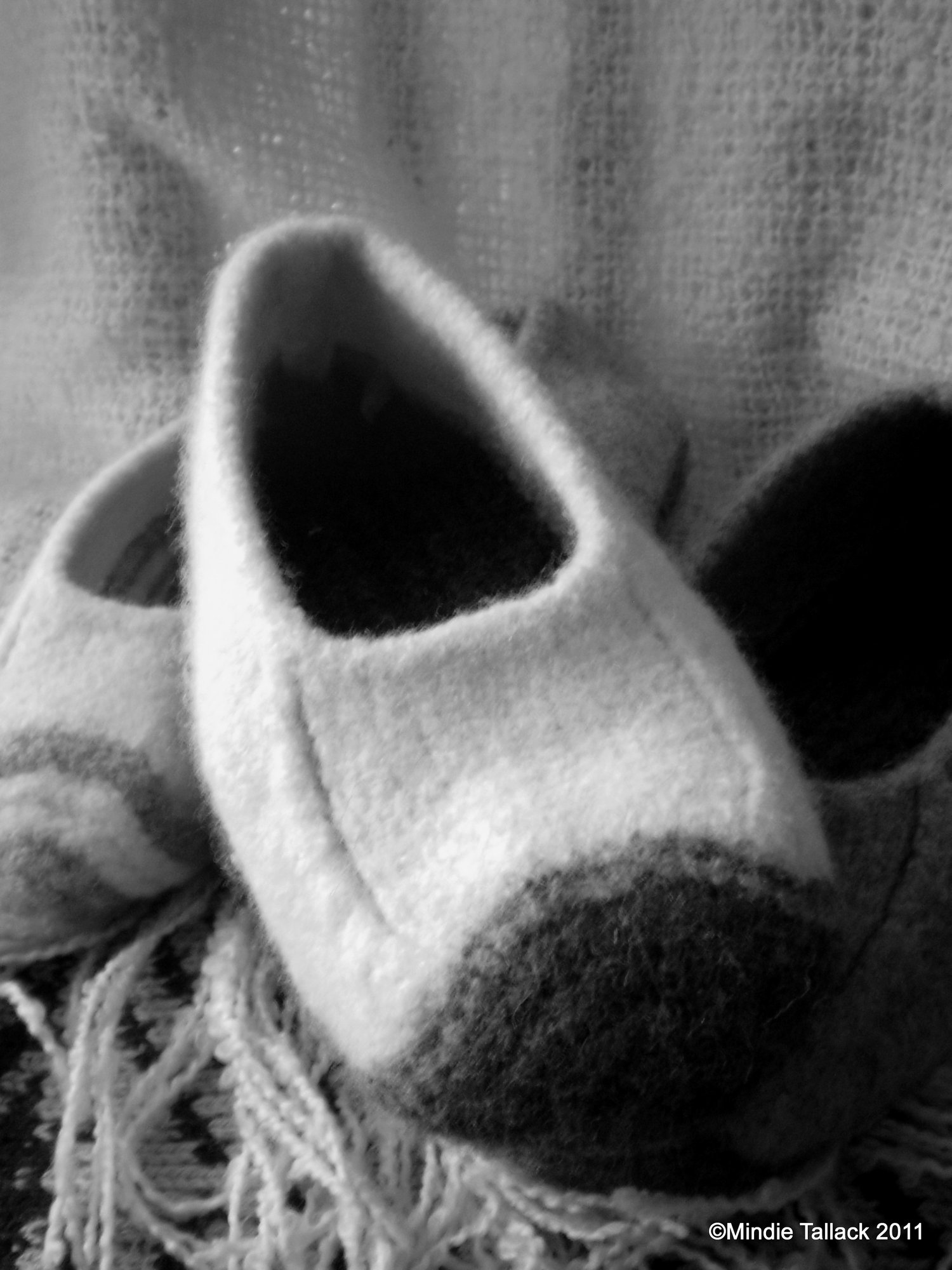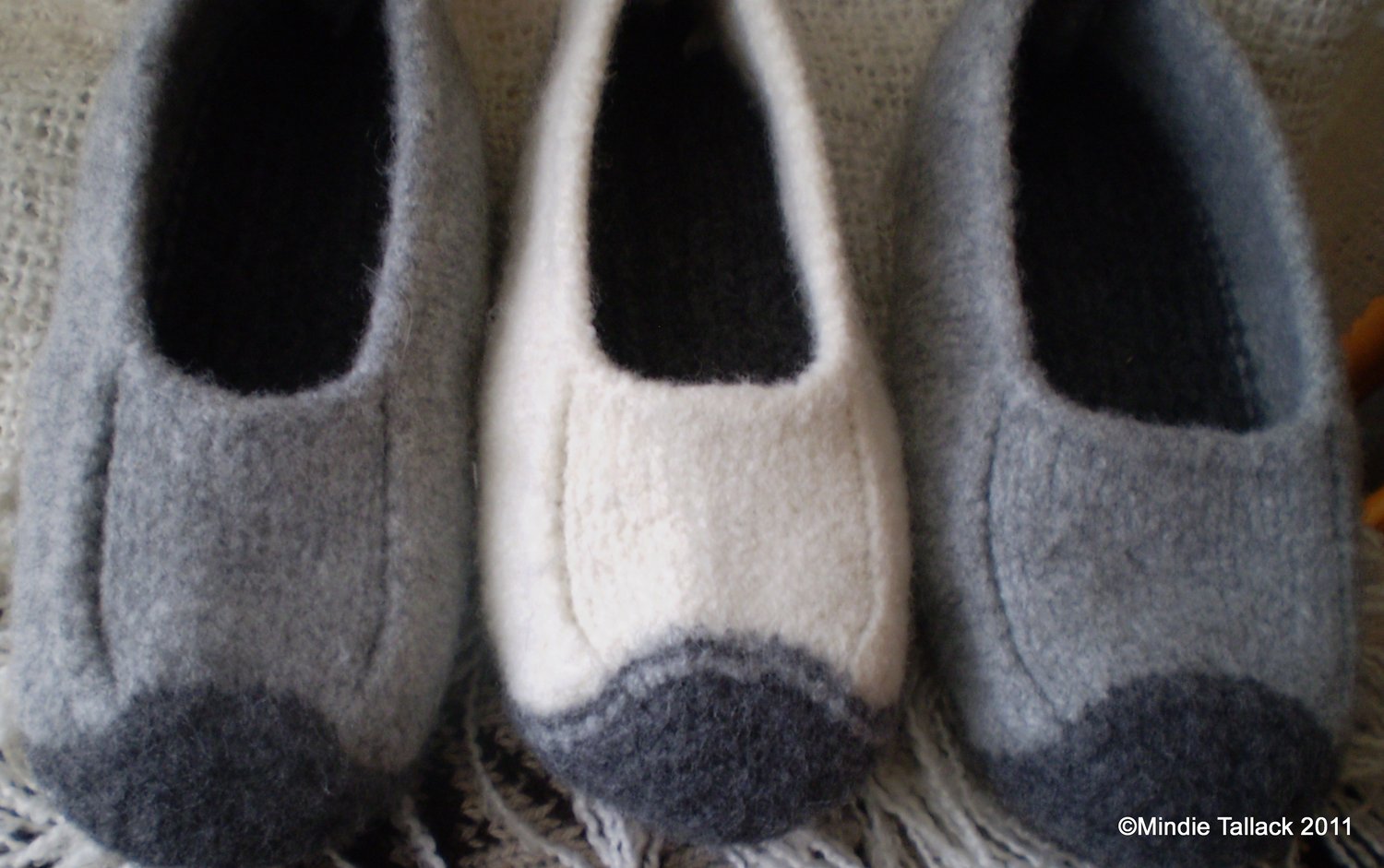 Duffers Revisited - Felted Slipper Knitting Pattern - PDF
Duffers Felted Slippers - Revisited, the expanded version

An expanded version of the original in finished foot lengths: 23 [23.5, 24, 25.5, 26.5, 28] cm / 8½ [9, 9½, 10, 10½, 11] inches. Each of these sizes can be knitted in Standard, Wide and Extra Wide width fittings.

The slippers can be knitted seamlessly in the round or flat and seamed.

Each width fitting adds approx. 1" to the circumference of the slipper. The pattern covers foot circumferences between 20 cm and 30.5 cm / 8 inches and 12 inches.

You can knit the slippers in a chunky yarn or a worsted weight yarn. If using the worsted weight yarn you will need to work two strands of yarn together at the same time.