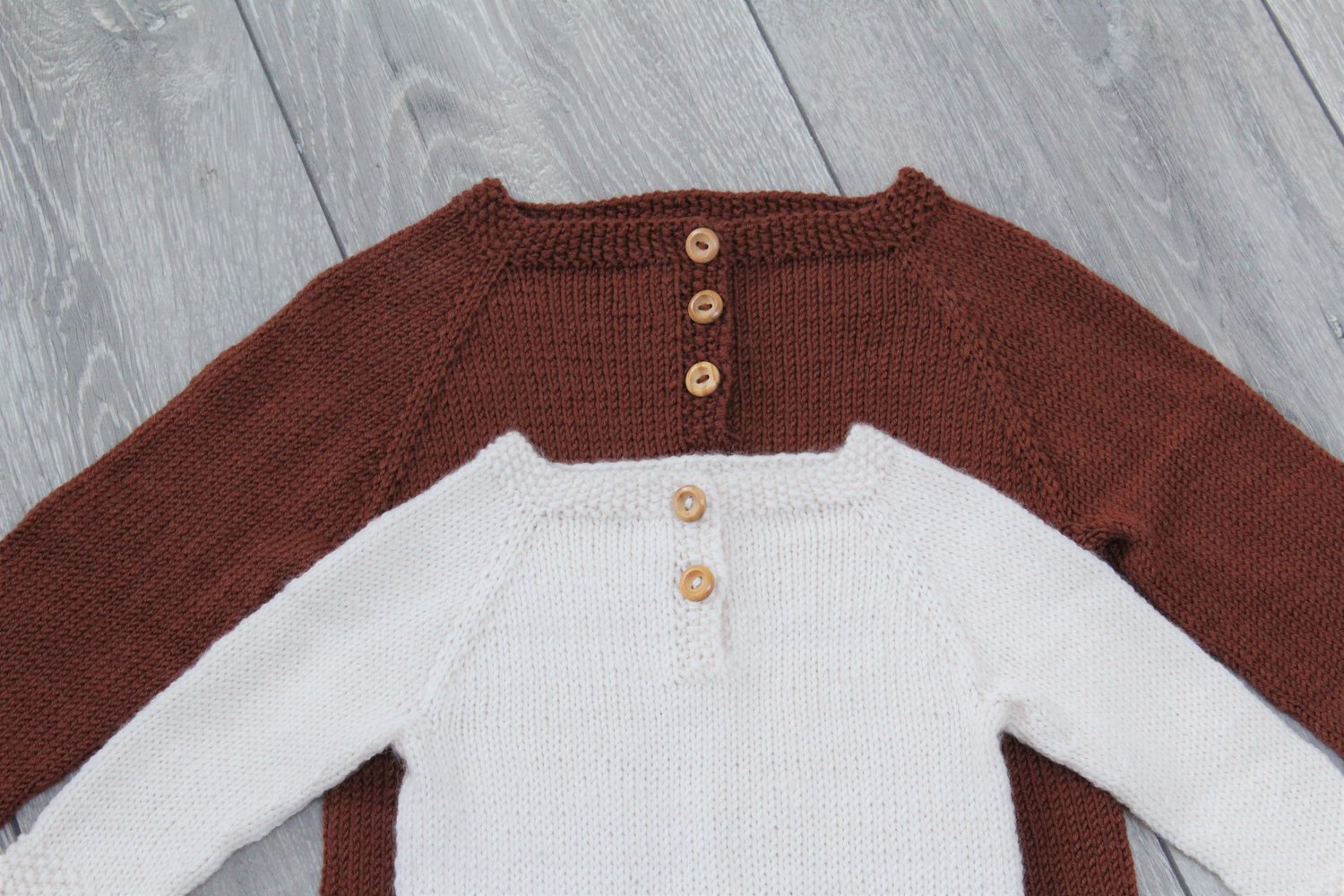 Appledore Sweater - Seamless raglan sweater knitting pattern. Simple seamless top-down sweater pattern in ages 0-7
Appledore Sweater
This seamless top down raglan sweater pattern is knitted all-in-one.

The first part of the yoke is knitted flat, back and forth, in stocking stitch with moss stitch / seed stitch button bands. Once the buttonholes have been worked, the yoke is then joined for knitting in the round.
Once the yoke has been worked, the sleeves are separated and put on hold while the rest of the body is worked in stocking stitch. A small section of moss / seed stitch either side at the bottom of the body in preparation for the bottom band which is split and worked flat in seed stitch.

The pattern is straightforward and all abbreviations are given in the pattern along with a schematic.

Written for chest sizes 46 to 71 cm / 18 to 28 inches in 5cm/ 2 inch increments, the sizes cover approximately ages from 0-3 months to 6-7 years.

The sweater can be knitted in any suitable DK weight yarn. The required tension/gauge is 24 sts x 32 rows to 10cm/4".
Ideal for a soft wool or wool mix yarn, or a cotton/cotton mix yarn for the warmer months - Apledore is a great cross-season sweater.